Dr. Cynthia Long Westfall (2021-Present)
Cynthia Long Westfall is a graduate of Biola College (BA), Northern Arizona University (MA), Denver Seminary (MDiv), and University of Surrey Roehampton (PhD). She currently serves as Associate Professor of New Testament at McMaster Divinity College in Hamilton, ON. She is the author of Paul and Gender: Reclaiming the Apostle's Vision for Men and Women in Christ (Baker Academic, 2016) and Discourse Analysis of the Letter to the Hebrews: The Relationship Between Form and Meaning (T. & T. Clark, 2006).
Dr. Lee Beach (2018-2021)
Lee Beach is a graduate of the Ambrose University (BRE), Tyndale Seminary (MDiv), and McMaster Divinity College (PhD) and currently serves as Associate Professor of Christian Ministry, Garbutt F. Smith Chair of Ministry Formation, and Director of Ministry Formation at McMaster Divinity College in Hamilton, Ontario. He is the author of The Church in Exile: Living in Hope After Christendom (Downers Grove: Intervarsity, 2015) and publishes and speaks regularly on Christian ministry and cultural formation.
Dr. Marion Taylor (2016-2018)
Marion Taylor is a graduate of the University of Toronto (BA, MA) and Yale University (STM, MA, MPhi., PhD). Her doctoral dissertation was written for Princeton Seminary under Brevards Childs. She has taught Old Testament at Wycliffe College since the 1980s and is the author of several books including co-author of Let Her Speak for Herself: Nineteenth-Century Women Writing on Women in Genesis (Baylor University Press), editor of Handbook of Women Biblical Interpreters (Baker), and co-editor the SBL Symposium Series Vol 38, Recovering Nineteenth-Century Women Interpreters of the Bible.
Dr. August Konkel (2014-2016)
"Gus" Konkel is a graduate of Providence College (BRE), Providence Theological Seminary (MDiv), and Westminster Theological Seminary (PhD). After serving as a pastor for several years at Baptist and Mennonite churches, he joined the faculty of Providence Theological Seminary in 1984 and in 2001 he became President of Providence. Since 2012 he has been Professor of Old Testament at McMaster Divinity College, Hamilton, Ontario. He is the author of several books, including most recently 1 & 2 Chronicles (Believers Church Bible Commentary; Herald, 2016). He is the author of 1 & 2 Kings (NIV Application Commentary; Zondervan, 2006) and the section on Job in Job, Ecclesiastes, Song of Songs (Cornerstone Biblical Commentary; Tyndale House, 2006).
Dr. J. Richard Middleton (2011-2014)
J. Richard Middleton is a graduate of Jamaica Theological Seminary (BTh), the University of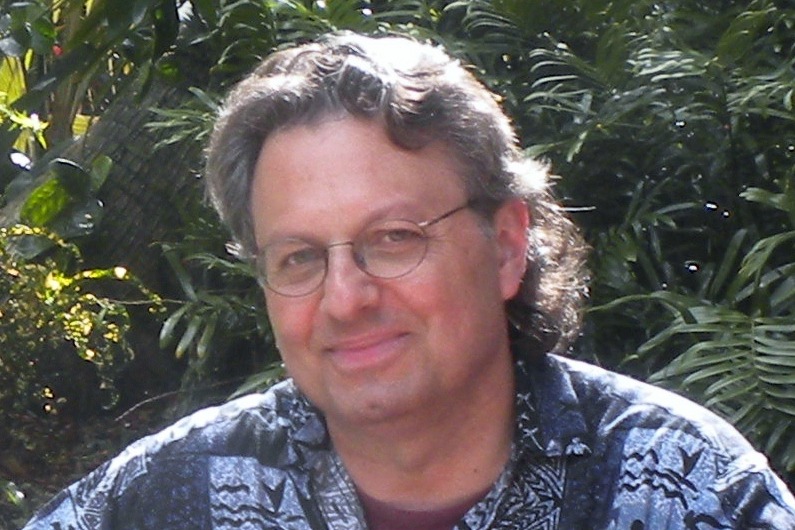 Guelph (MA Philosophy), and the Vrije Universiteit, Amsterdam (PhD). He is Professor of Biblical Worldview and Exegesis at Northeastern Seminary, Rochester, NY, and adjunct Professor of Old Testament at the Caribbean Graduate School of Theology in Kingston, Jamaica. . He previously taught at Roberts Wesleyan College, Colgate Rochester Crozer Divinity School, the Institute for Christian Studies, and Redeemer University College, and served as campus minister at four universities in Canada and the United States. He is the author of several books, including A New Heaven and a New Earth: Reclaiming Biblical Eschatology (Baker Academic, 2014), which won the (Canadian) Word Guild award for best book in Biblical Studies, and The Liberating Image: The Imago Dei in Genesis 1 (Brazos, 2005). He has co-authored (with Brian Walsh) The Transforming Vision: Shaping a Christian World View (IVP Academic, 1984) and Truth is Stranger Than It Used to Be: Biblical Faith in a Postmodern Age (IVP Academic, 1995), the latter of which received a Book-of-the-Year award (1996) from Christianity Today magazine.
Dr. Jeffrey McPherson (2009-2011)
Jeffrey McPherson is a graduate of New York University (BA)
and McMaster University (MA, PhD). He joined faculty at Roberts Wesleyan College in 2011 as Professor of theology, where he serves as Chair of Religion and Philosophy and Associate Professor of Christian Theology.
Dr. Tim Perry (2008-2009)
Tim Perry is a graduate of University of Durham (PhD). After serving as Associate
Professor of Theology at Providence College and teaching at Wycliffe College, Perry was ordained in the Anglican Church in 2010 and began serving as Rector of Church of the Epiphany in Sudbury, Ontario Canada and as a lecturer at Laurentian University. He is also a participant in the re-launched ecumenical dialogue between the Anglican Communion and the Worldwide Communion of Reformed Churches. Dr. Perry is the author of several books, including Mary for Evangelicals (IVP), Pope John Paul II: An Evangelical Assessment (IVP), and Radical Difference: A Defense of Hendrik Kraemer's Theology of Religions (Wilfrid Laurier University Press). 
Dr. David Guretzki (2004-2008)
David Guretzki is a graduate of Briercrest Bible College (BRE),
Briercrest Biblical Seminary (MA), and McGill University (PhD). He has served as professor of theology, church, and public life at Briercrest College and Seminary since 1993, where he is currently Dean. He is the author of Karl Barth on the Filioque (Ashgate, 2009) and co-author of the Pocket Dictionary of Theological Terms (IVP, 1999).
Dr. Hans Boersma (2003-2004)
Hanz Boersma is a graduate of Christelijke Academic (BEd), Lethbridge (BA), Theological College of the Canadian Reformed Churches (MDiv), and Utrecht University (MTh, ThD). Before becoming J. I. Packer Professor of Theology at Regent College, Vancouver, in 2005, Hans Boersma taught for six years at Trinity Western University in Langley, BC (1999–2005). He has also served as a pastor prior to that (1994–1998). He is the author of several books, including Violence, Hospitality and the Cross: Reappropriating the Atonement Tradition (Baker Academic, 2004), Nouvelle Théologie and Sacramental Ontology: A Return to Mystery (Oxford, 2009), Heavenly Participation: The Weaving of a Sacramental Tapestry (Eerdmans 2011), and Embodiment and Virtue in Gregory of Nyssa: An Anagogical Approach (Oxford Early Christian Studies, 2013).
Dr. Doug Harink (1998-2003)
Doug Harink is a graduate of University of Winnipeg
(BA Philosophy), Regent College (MCS Theology), and University of St. Michael's College (MA, PhD Theology). He has received grants from the Pew Foundation, Templeton Foundation, the Council for Christian Colleges and Schools, and has served as a Scholar-in-Residence for Princeton's Center of Theological Inquiry. He has served as the Dean of the Faculty of Arts and Professor of Theology at The King's University in Edmonton, Alberta, and is the author of
Paul Among the Postliberals 
(Brazos, 2003) and
1 & 2 Peter
(Brazos Theological Commentary on the Bible, 2009).
Dr. Gordon T. Smith (1996-1998)
Gordon T. Smith is a graduate of University of Regina (BA), Canadian Theological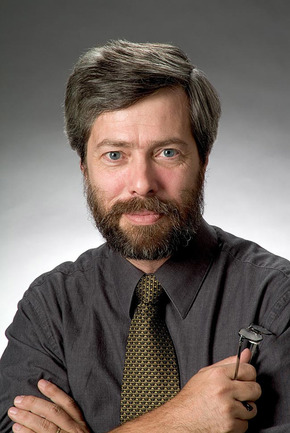 Seminary (MDiv), and Loyola School of Theology, Ateneo de Manila University (PhD). Since 2012, Dr. Smith has served as the President of Ambrose College University and Seminary in Calgary, Alberta, and regularly lectures at Regent College. He previously served full-time with the Regent faculty as the Academic Dean. He is an ordained minister with the Christian and Missionary Alliance. Dr. Smith is the author of a number of books, including
Transforming Conversion: Rethinking the Language and Contours of Christian Initiation
(Baker Academic, 2010).
Dr. Glen Scorgie (1994-1996)
Glen G. Scorgie is a graduate of Canadian Bible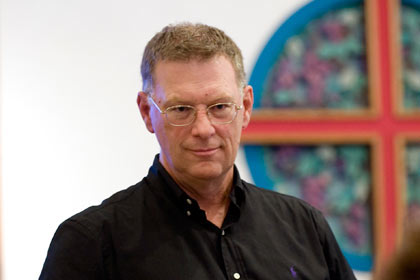 College (BTh), Wheaton Graduate School (MA Christian Thought) and Regent College (MCS), and the University of St. Andrews in Scotland (PhD). He has served as Professor of Theology at Bethel Seminary in San Diego since 1996. Previously he was academic vice-president of North American Baptist College in Edmonton, Alberta. He is the author of several books including 
The Journey Back to Eden: Restoring the Creator's Design for Women and Men 
(Zondervan, 2005).
Dr. John Stackhouse, Jr. (1992-1994)
John G. Stackhouse, Jr., is a graduate of Queen's University at Kingston, Ontario (BA History), Wheaton College Graduate School, Illinois (MA Theological Studies), and The University of Chicago (PhD History and Theology of Christianity). Since 2015 he has been the Samuel J. Mikolaski Professor of Religious Studies and Dean of Faculty Development at Crandall University, Moncton, New Brunswick. He was previously the Sangwoo Youtong Chee Professor of Theology and Culture at Regent College, and before that he taught European history at Northwestern College in Iowa and Modern Christianity at the University of Manitoba. Dr. Stackhouse is the author of several books, including Making the Best of It: Following Christ in the Real World (Oxford University Press, 2011); Humble Apologetics: Defending the Faith Today (Oxford University Press, 2006); and Finally Feminist: A Pragmatic Christian Understanding of Gender (Baker Academic, 2005)
Dr. John Vissers (1990-1992)
John Vissers is a graduate of the University of Toronto (BA), Knox College (MDiv), Princeton Theological Seminary (ThM), and the Toronto School of Theology (ThD). In 2012 he was awarded an honorary doctorate in sacred theology (DD) from the Montreal Diocesan Theological College affiliated with McGill University for his contributions to Reformed theology and ecumenical theological education. John is a member of the Presbytery of Oak Ridges and served as Moderator of the 138th General Assembly of The Presbyterian Church in Canada (2012-2013). Previously he served as Principal of the Presbyterian College, Montreal at McGill University (1999-2013); Senior Minister at Knox Church, Toronto (1995-1999); and Professor of Systematic Theology at Tyndale Seminary (1987-1995). In 2013, he became the Director of Academic Programs and Professor of Historical Theology for Knox College.